THE QUICKEST AND EASIEST WAY TO SELL YOUR VEHICLE IN BLACKTOWN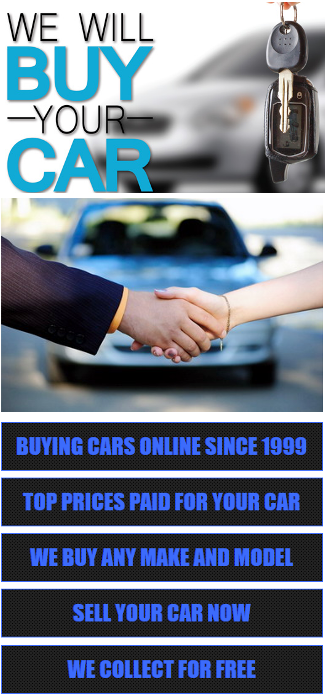 Are you buying a new car and are not completely happy with  car valuation price you have been offered by car dealer? Are you currently trying to sell a car privately? We appreciate that getting the most money possible for your car is very important. That is why Sell Your Car Blacktown value used cars in a different way to most other Blacktown cash for cars companies and leaves our customers feeling good about the deal they received.
If you answered yes to the above, Sell Your Car Blacktown want to hear from you. We can even buy cars that are currently on finance and pay the finance companies direct, taking the hassle away from you. To find out more, simply fill in the form right, click submit and let us do the rest. We will contact you with an initial value to buy your car. If you are happy with that figure, we will come down to see u at your place where we will carry out a physical appraisal on your car, run a full test drive ctest and confirm figures with you.
NSW car buyer is a well established car buying website with over 15 years motor trade experience. With locations in most Australia major cities, we provide a pleasant, transparent, personal, quick and simple option to sell your vehicle.
CAN'T GET TO SYDNEY BRANCH? NO PROBLEM.
If you can't get to us for whatever reason then we will visit you at your home or workplace and we will have the cash in your bank the very next working day.
3 Easy Steps To Sell Your Car Quickly
Free Instant Valuation
Enter your car registration and details to receive your free car valuation instantly by one of our Sell Your Car Blacktown team member.
Car Inspection
Choose a time that is convenient for you to visit you at your place, have your car inspected.
Money in your bank/cash
Your car sold! We'll confirm your car's valuation, complete the paperwork and arrange cash payment directly into your bank.
Sell your car and get cash within the hour for your car from $300 to $30,000! Contact Sell Your Car Blacktown today with your make, model and age. Terms and Conditions apply. All we ask is that you fill in our valuation form with the details, and we can arrange an appointment.